75% bio cotton
25% linen
approx. 280g/m²
price for size 6: 245€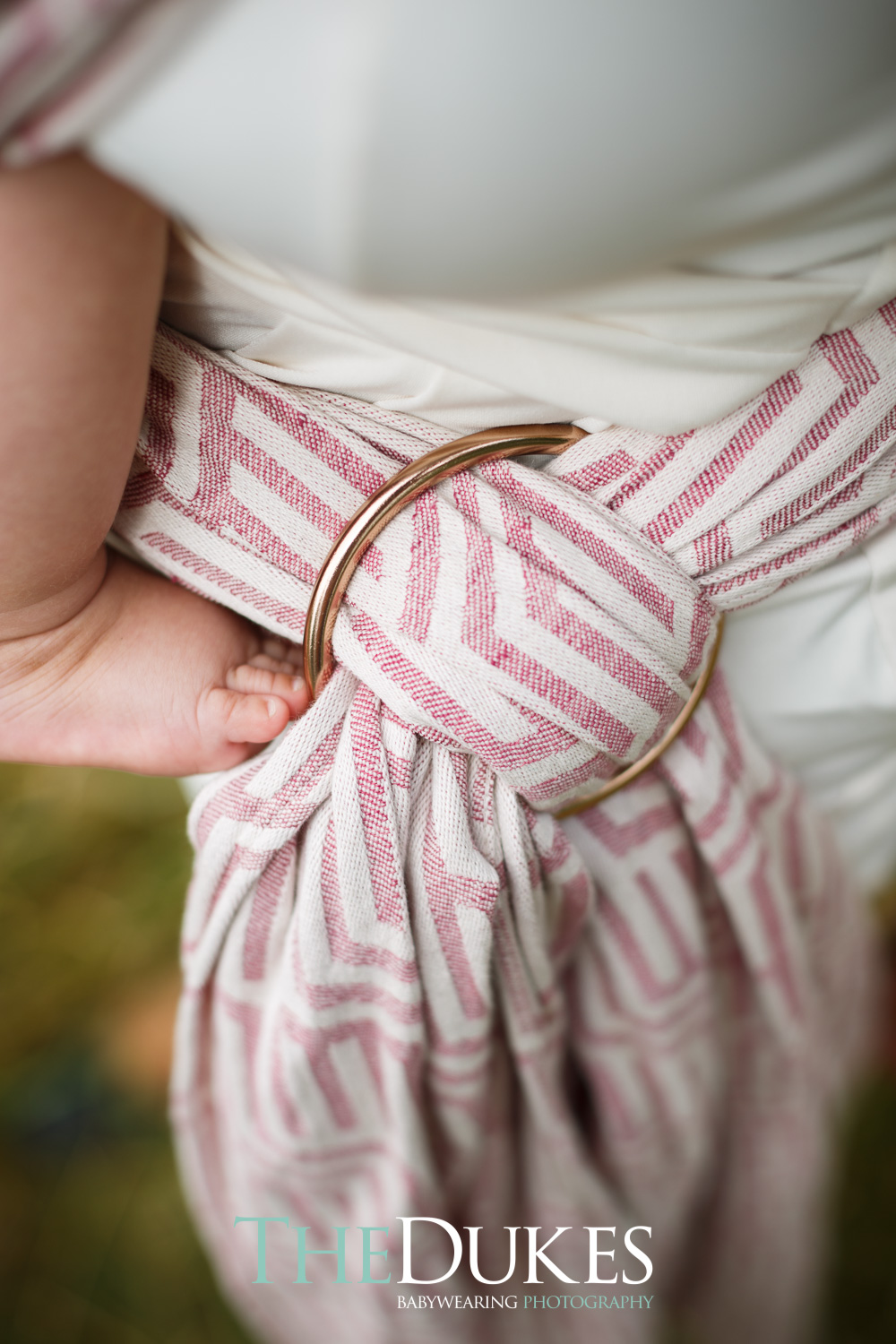 I heard about Neisna some while ago but didn't follow until I saw the Hawe design. Shortly after that I was asked if I would like to test one of them. It arrived here already broken in and was so soft when I got it out of the box. This wrap has a really great texture so that you can literally feel the pattern. It's a perfectly sized geometric pattern so that it doesn't seem too restless or boring. The colour is a warm old rose on creamy and warm white. Although the pattern is a bit edgy, the wrap looks soft and elegant. It's a medium thick wrap that doesn't feel too heavy in hand. Great for these summer days.
Hawe Sangria is a wrap that I really like. We had it here for two weeks now and used it almost every day. It's easy to wrap with, tightening is so smooth that you can get a really neat wrapjob. It was sometimes sagging a little bit but I have this problem with many thin wraps so I guess, that's all about me, not the wrap
😉 After a little retightening it was always fine and I carried our little one for hours in it. Front Wrap Cross Carry, Ruck, Robin's Hip Carry, it was all fine.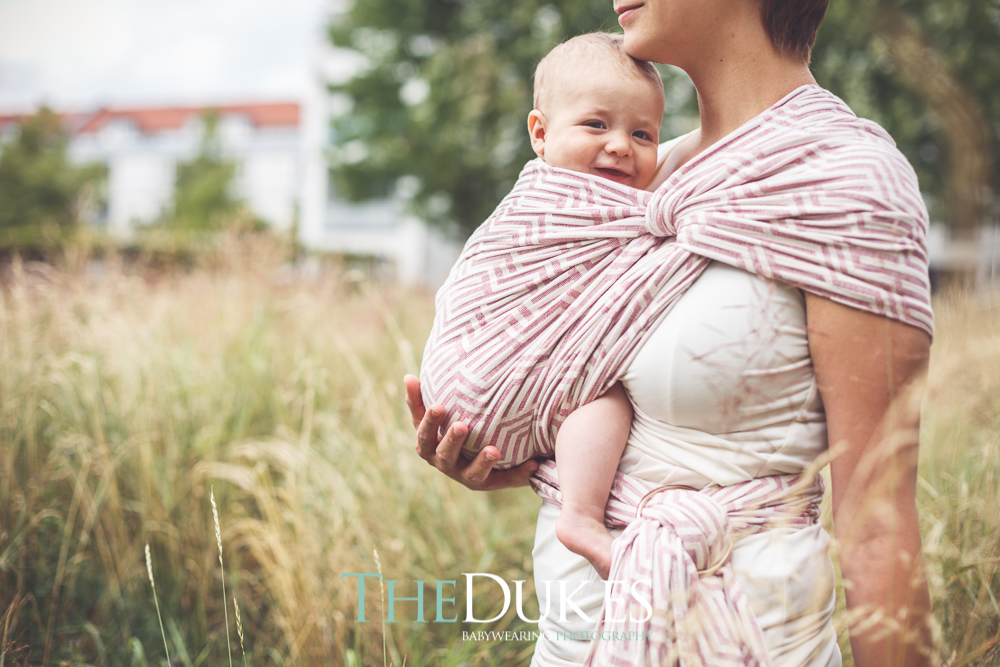 For me this is a perfect wrap, so if you are looking for something new, try it. I would recommend it for beginners and advanced babywearers, for newborns as well as for toddlers. It's soft, mouldable and supportive with a nice amount of stretch and cush. You can't make anything wrong.
Neisna is a pretty new brand from switzerland, run by two sisters. I really like their philosophy that contains quality, style and fairness. They offer a lot of transparency and one of their main points by running a business is sustainability. (You can read more here: https://www.facebook.com/neisnacom/posts/640635892770916). They sell their wraps via draw here on facebook and also have sometimes some in their shop onwww.neisna.com.